About us
Delicious and authentic Indian cuisines are the main specialty of Krish Indian Cuisine. We are located at 21A/514 Christine ave, Robina QLD and we are available for delivery and pickup. If you are feeling adventurous, you can try our Aniseed Infused Bugs, Tandoori Bugs, Goat Curry and Creamy Tiger Prawns. We have our heavenly Biryani Dishes such as Chicken Biryani, Vegetable Biryani, Lamb/Beef Biryani and Chefs Special Savoury Rice. We have Indian favourite dishes such as Butter Chicken, Chicken Vindaloo, Lamb/Beef Roganjosh, Fish Madras, Prawn Malabar and so much more. If you want to avail of our delivery and pickup services, you can just click on our Order Online button.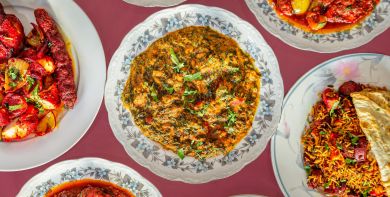 Reviews
Zane
"Great family restaurant and we tried Chicken Briyani and some chicken curry. It was just superb."
30/03/2020
Darlyn
"First time I have ordered using Menulog. I really loved the food I ordered, the best Indian I have had in ages!!"
24/03/2020